'Historic Heston' book trailer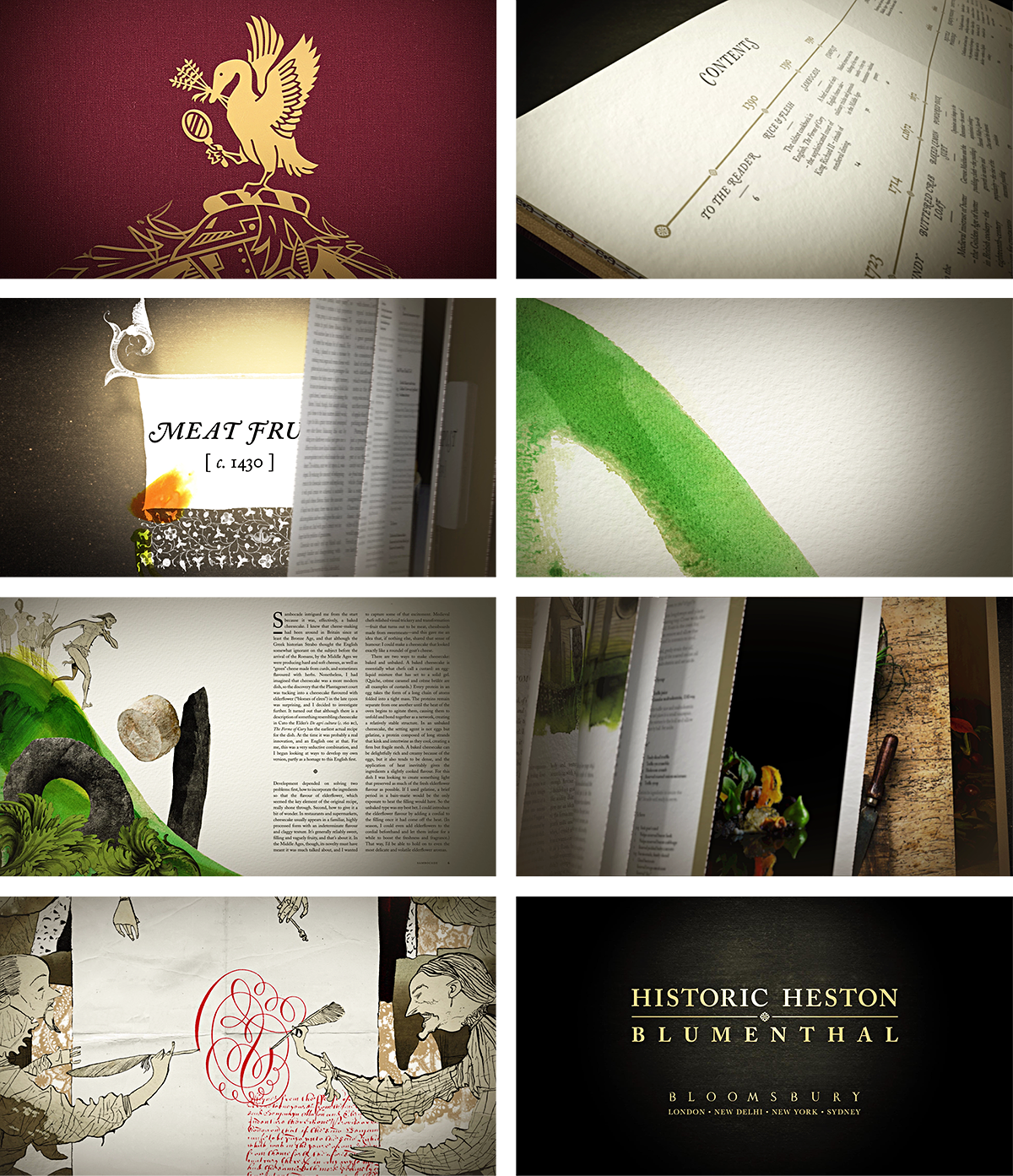 After viewing our title sequence for Heston's Fantastical Food on Channel 4, Bloomsbury Publishing gave us a call and asked if we could create an online and in-store promotional trailer for Heston Blumenthal's brand new book 'Historic Heston'.
A grand follow-up to his previous book 'The Big Fat Duck Cookbook', 'Historic Heston' charts an epic quest through the best of British cooking over the ages. Crammed full of beautiful illustrations and stunning food photography our task was to bring the book to life by journeying through the pages from cover to cover. Intricate animations of Dave McKean's artwork were composited within the 3D model of the book and merged with other 2D and 3D elements to create one continuous sequence.