All 4 ENG4GE product showreel
A fun and informative new sales video for All 4 to introduce their ENG4GE creative suite to new and existing advertisers. The suite contains 3 products – Interactive, Dynamic and Personalised – each with their own unique features and selling points.
The videos main task was to explain the formats in a simple and engaging way. Working alongside 4creative we helped conceive and design the video from script to completion using a mix of shot elements, motion graphics and animation
in a fully covid-compliant production​​​​​​​
.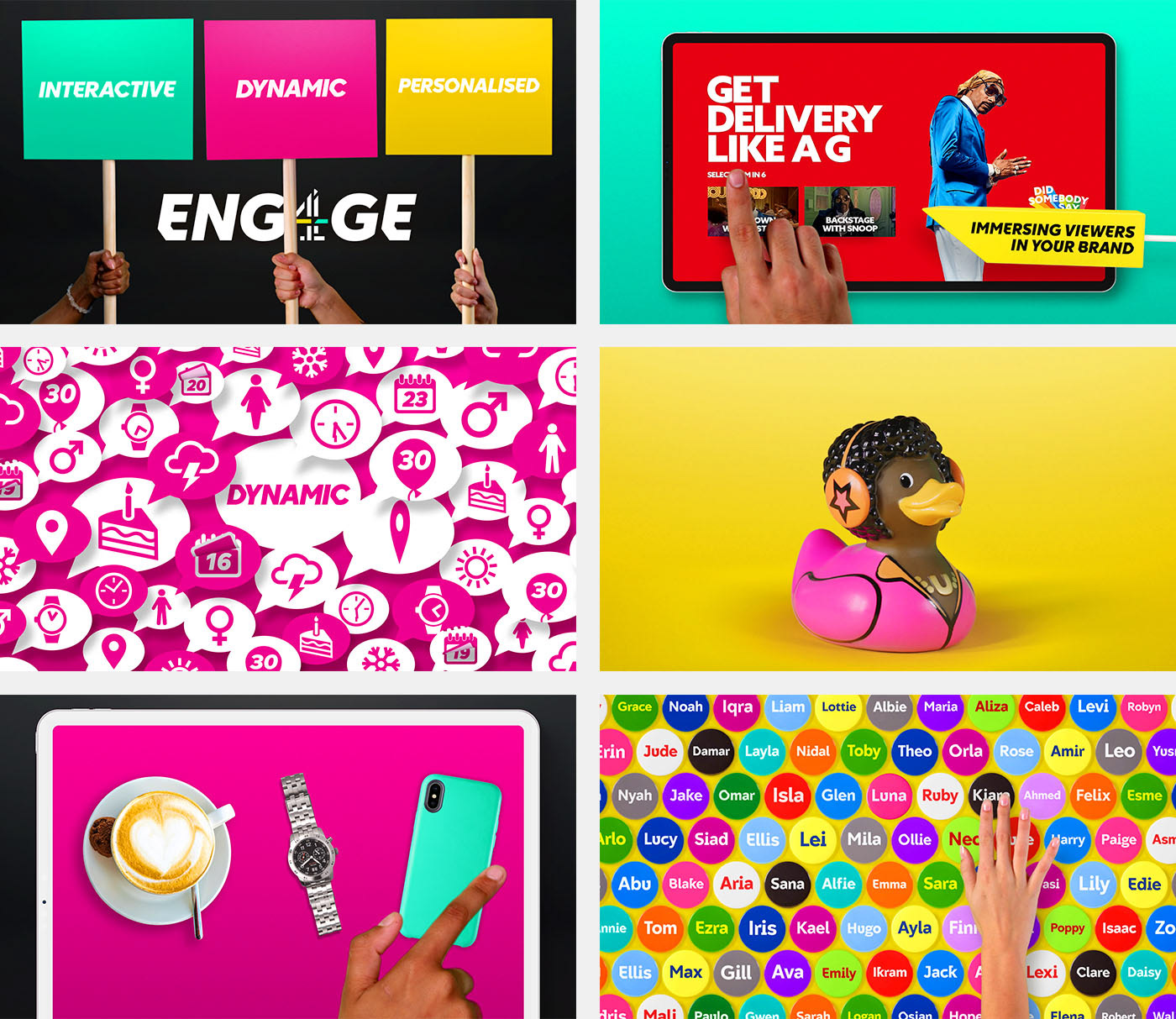 Concept, design, direction and production: Pete&Tom
Client: 4Sales / 4creative
Creative director at 4creative: Chris Wood
Audio & sound effects: Lucky Cat
Music: Bibliotheque
Filmed at Kennington Film Studios