Heston's Recipe for Romance titles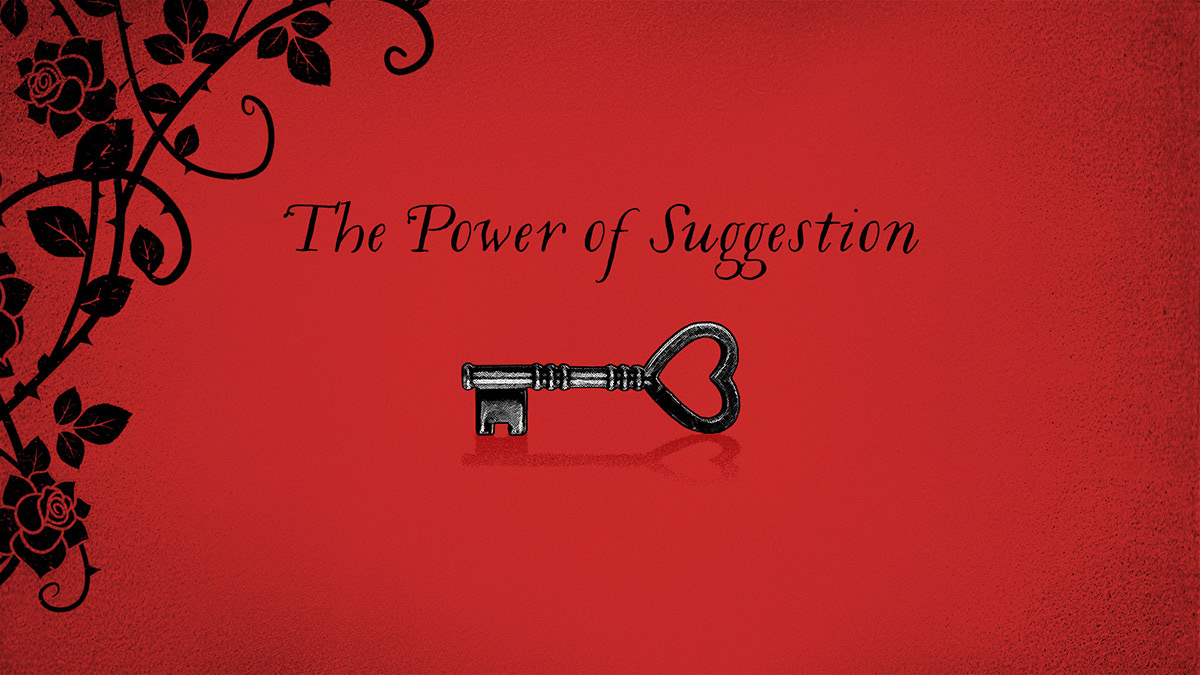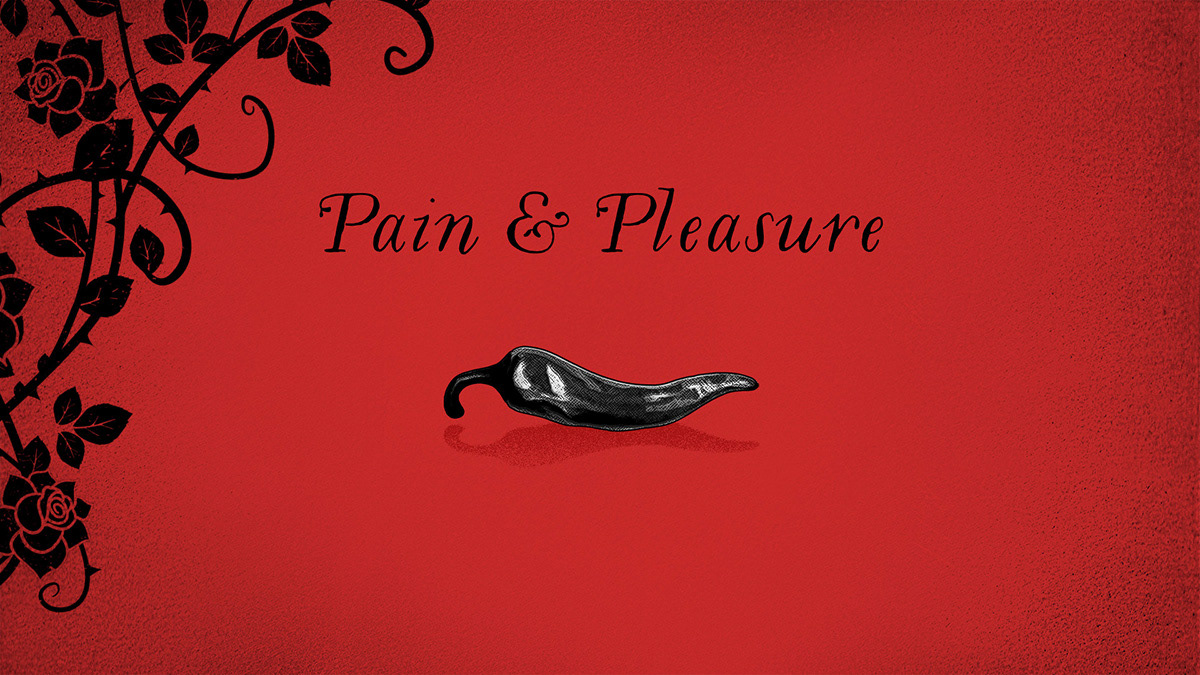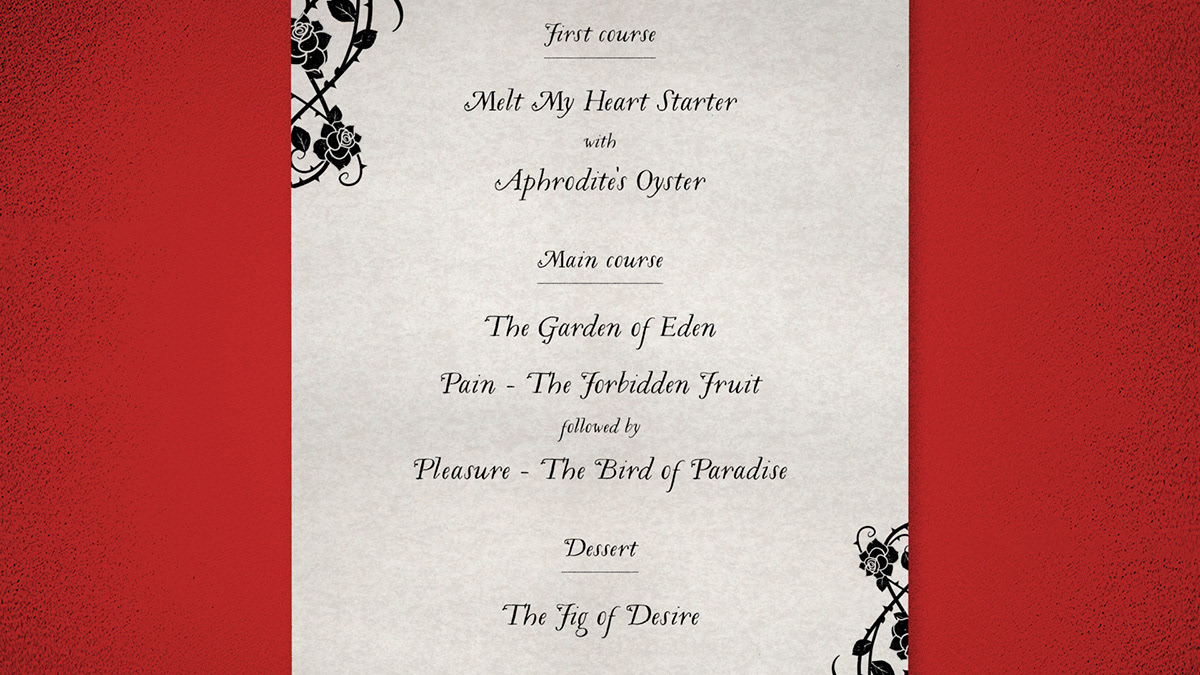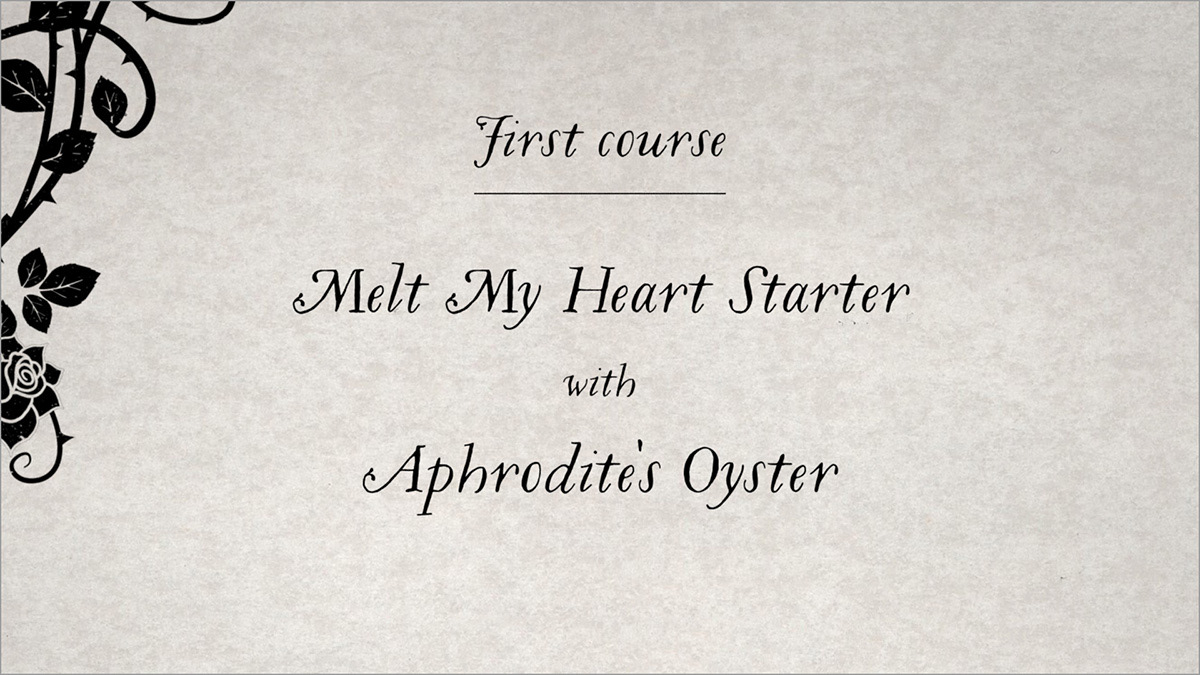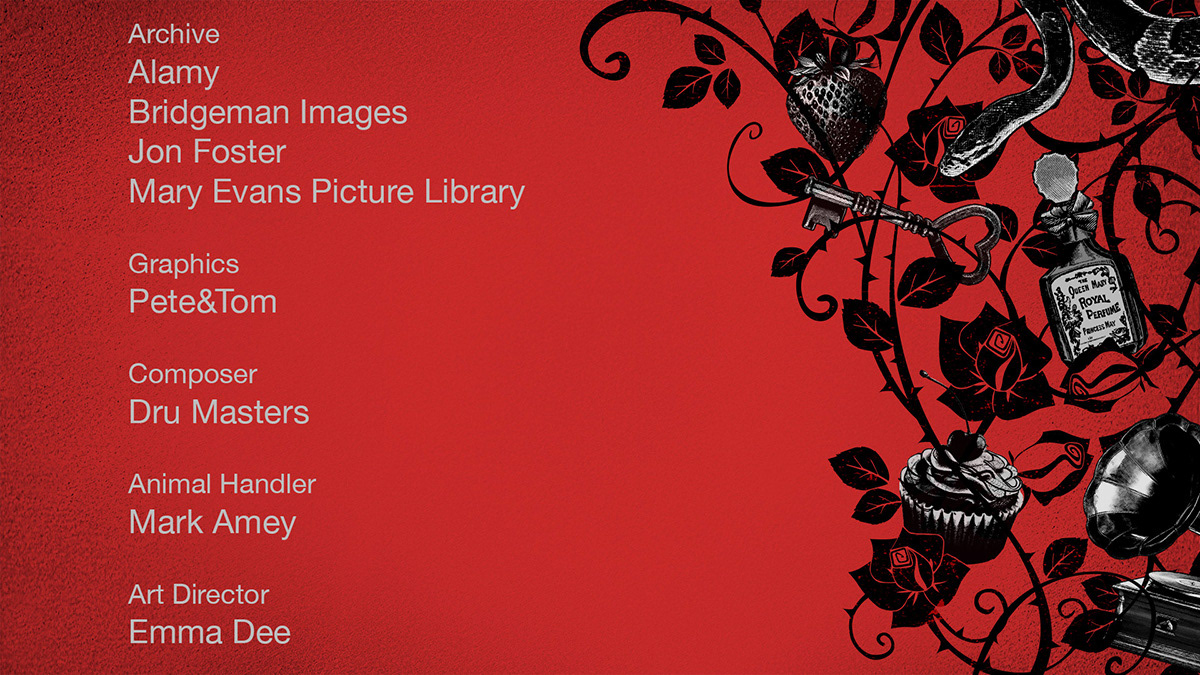 For Valentines Day, Heston Blumenthal investigates the connection between food and romance by devising the ultimate romantic meal. Joining forces with a team of experts in science and psychology, Heston invites five couples to experience the results of his multi-sensory menu he has created.
Production company, Betty, approached us to design a graphics package for the show that felt stylish and sophisticated, an Alice in Wonderland twist on the familiar cliches of Valentine's Day. Graphic elements created for the show included the opening titles, topic cards and menus throughout the programme.