Coutts Investment Update graphic packaging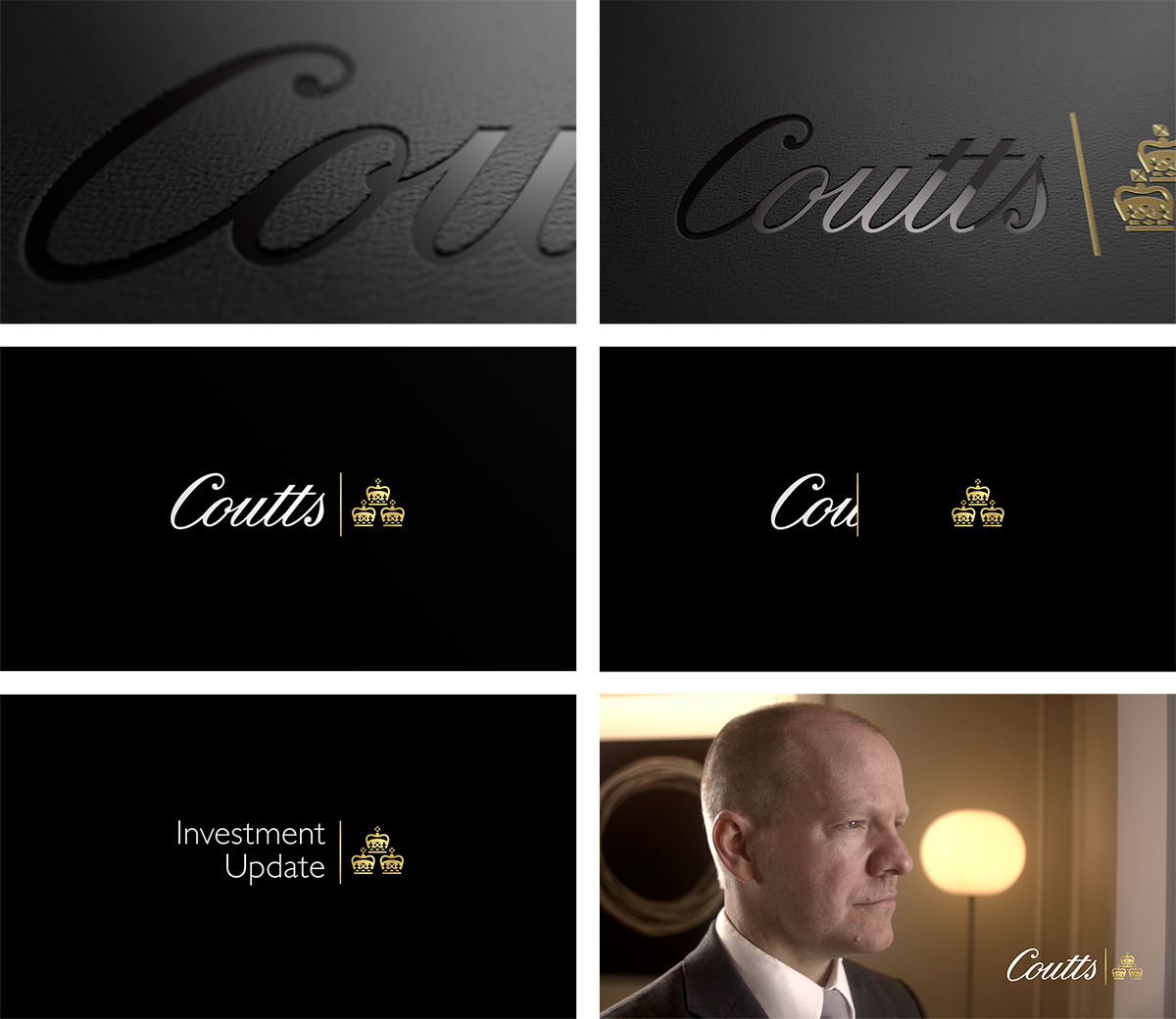 Pretzel Films asked us to create a set of graphic elements to package a series of investment films they were making for the private bank, Coutts.
They wanted them to feel premium and exclusive, so beginning with the opener we took their flat graphic logo and placed it in a 3D environment, adding textures and atmospheric lighting to give a tactile and sophisticated quality. Towards the end of the sequence the logo resolves back to its graphic form and an elegant wipe using the vertical line of the logo takes us into the title. A similar wiping device was also used on the text captions featuring within the films.