Case study 2: TG4 TV branding
The brief and story behind the brand
TG4, Ireland's immensely popular and exclusively Irish speaking TV channel was looking to refresh their identity. Although much loved by the nation it was felt the brand had become a little tired and stale so they wanted to create a fresh new look that would appeal to viewers both young and old alike. It was important however to keep a sense of heritage and familiarity from the existing brand whilst retaining a strong connection to its Irish roots.
Evolving the brands design
The client was keen to make only small changes to the existing logo, to refresh and modernise it without changing too many of the original characteristics that define the brand. With this in mind we turned to FontSmith, a font design company we had worked with previously on other rebrands to help us make subtle adjustments to the logo type as well as creating an entirely new bespoke font. A large amount of creative input also came from the client who we held regular meetings with across every stage of development from beginning to end.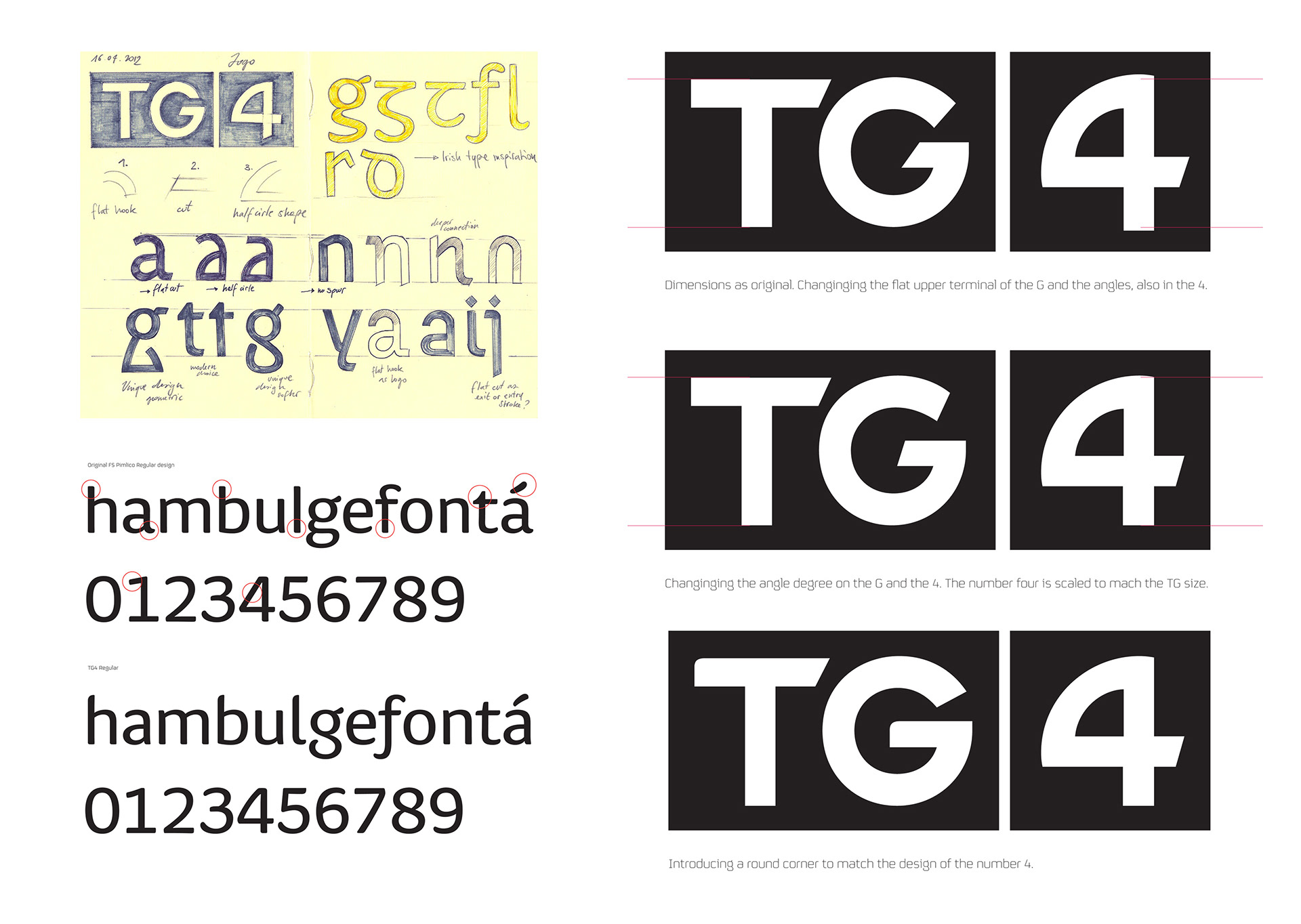 Bringing the brand to life
The idea of featuring the cube in the animation came fairly early on. The cube had always been a pivotal part of the identity so we set about thinking of ways we could take this further to really utilise this and give it a new lease of life. We then began creating visuals for how it could work on-air for delivering information, evolving the designs progressively as the project developed.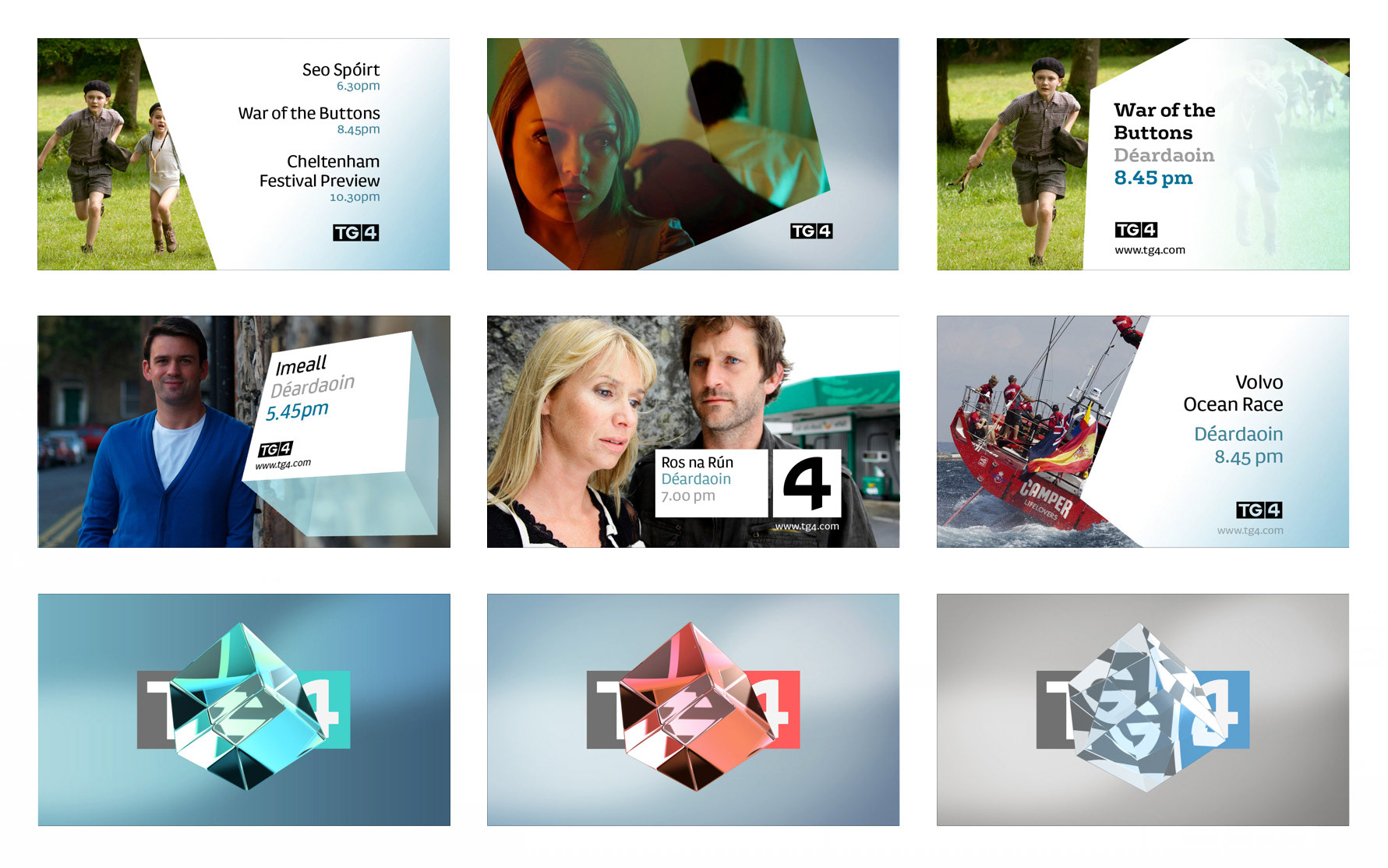 Initial 3D animatics were created in-house to establish the overall look and the animation. We then took these to a post production company and worked alongside the 3D designers there to develop and refine the effects over a couple of months until we arrived at the final product.
We created an entire suite of on-screen graphics including stings, menus, endboards, presenter backgrounds, and various on-screen information graphics. We also created designs for print templates and art-directed the design of the website.
The end result...