Case study 1: 4Music TV branding
The brief and story behind the brand
4Music, formerly The Hits, is a music channel from Box TV and Channel 4. Its aim was to reinvigorate music television and create a brand as strong and distinctive as the other channels in the C4 portfolio.
Channel 4 approached us with a relatively open brief: If Channel 4 were to make a music channel, what would be their take on it? Our main consideration was that 4Music was aimed at a younger audience from most of C4's other channels - an audience who are much more demanding, media savvy and fickle in their tastes. So it had to be bright, bold and above all hold interest over time.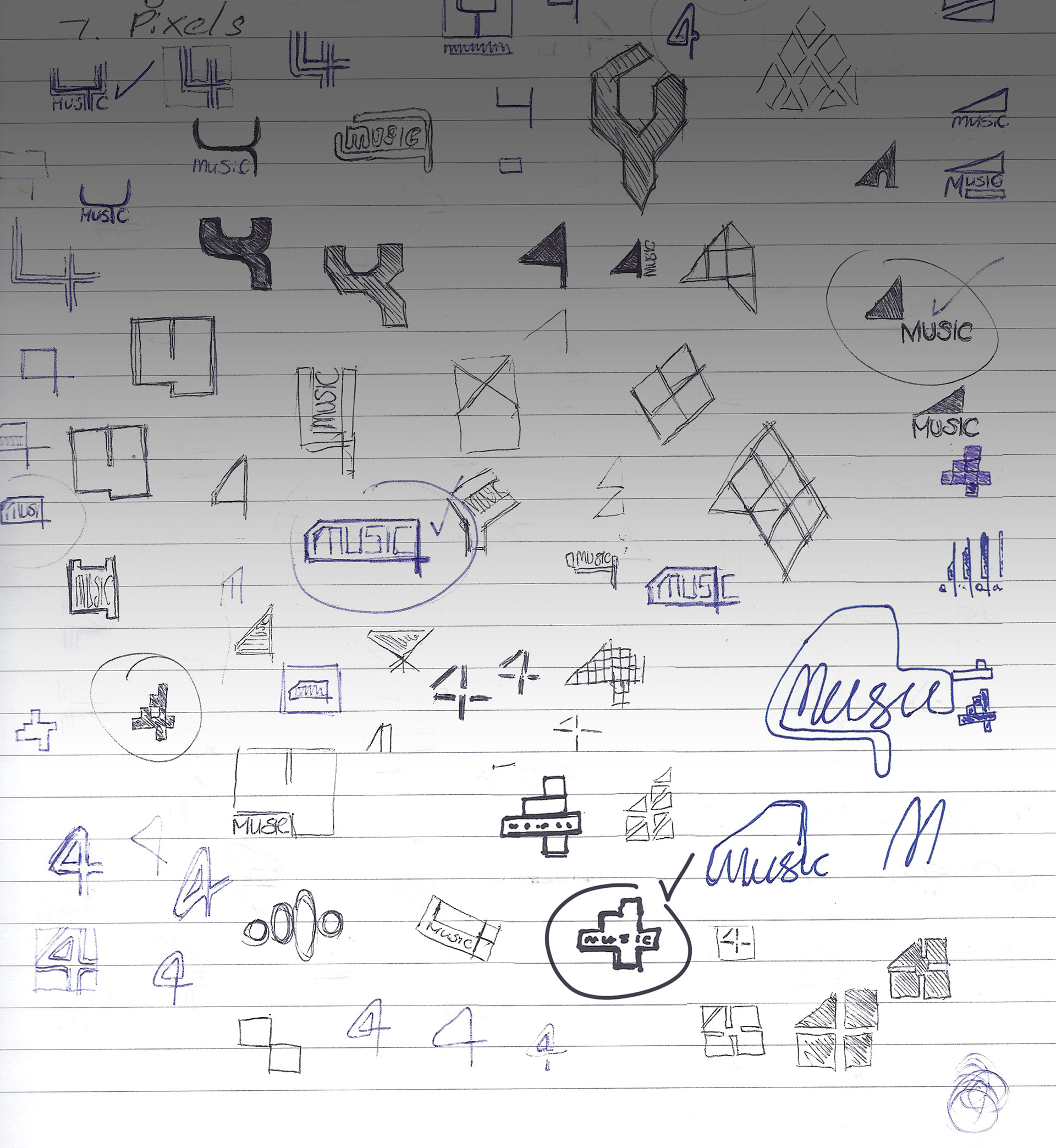 Creating and evolving the brands design
We always knew that 4Music should be bold and unapologetic. We wanted it to have attitude and be as dynamic as the channel's content. It had to be immediately recognisable and stand out from the crowd. Our first challenge was inventing a characteristic for the numeric 4 that was distinctive enough to be its own mark and sat within the C4 family without stepping on the toes of any of its existing brands. During the design process we worked up hundreds of logo routes working closely with C4's Creative Director to develop a selection through several stages until we arrived at a final logo.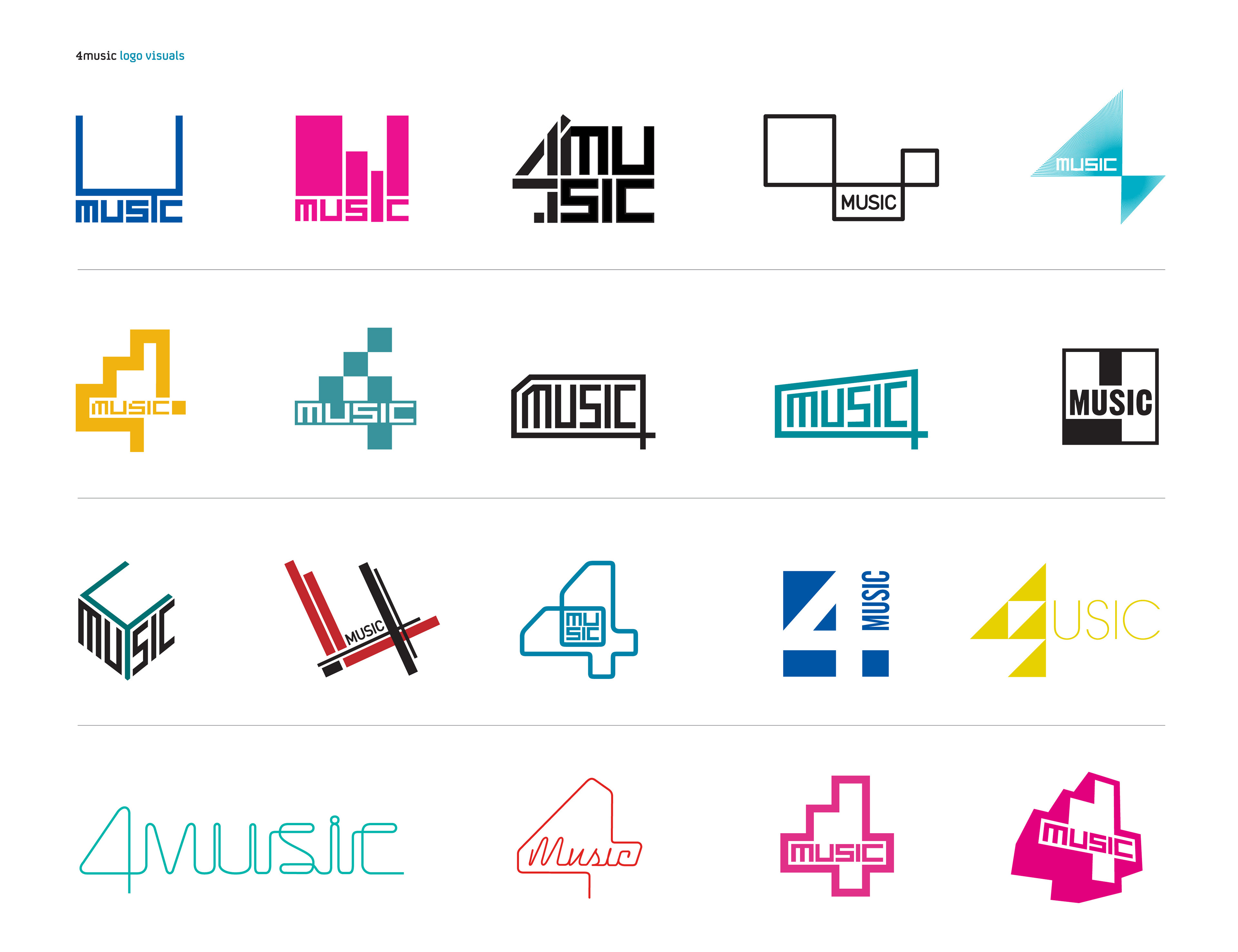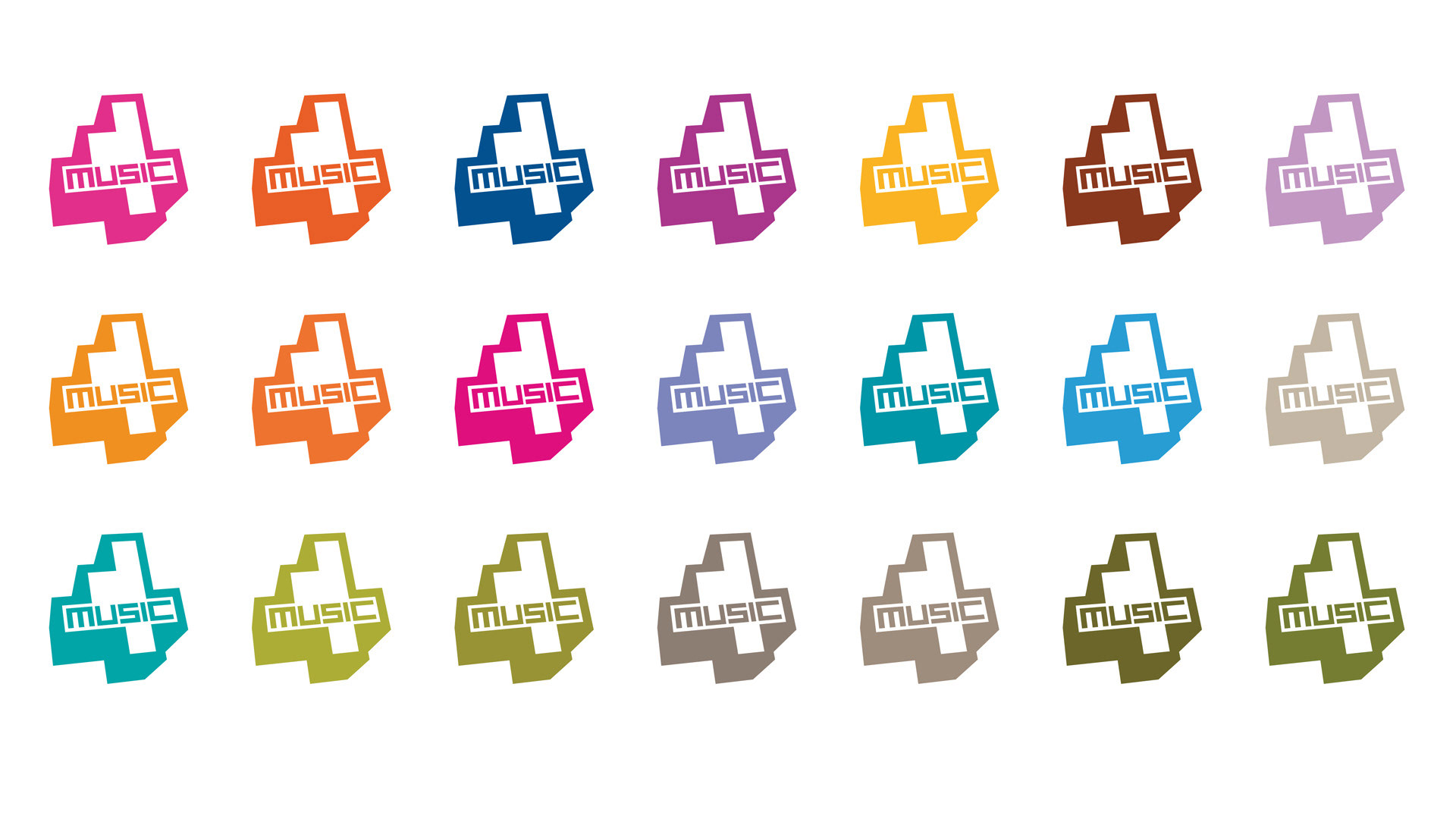 The decision for the core colour fell into place fairly quickly. Our task was to find a strong characteristic brand colour, keeping clear of the existing Channel 4 brands such as More 4 and E4. We also needed to avoid straying into the territory of rival TV channels. A vibrant pink felt like the perfect solution bringing a bright feminine twist to the hard lines of the angular logo. From this we then created a number of alternative colour palettes to accommodate other uses.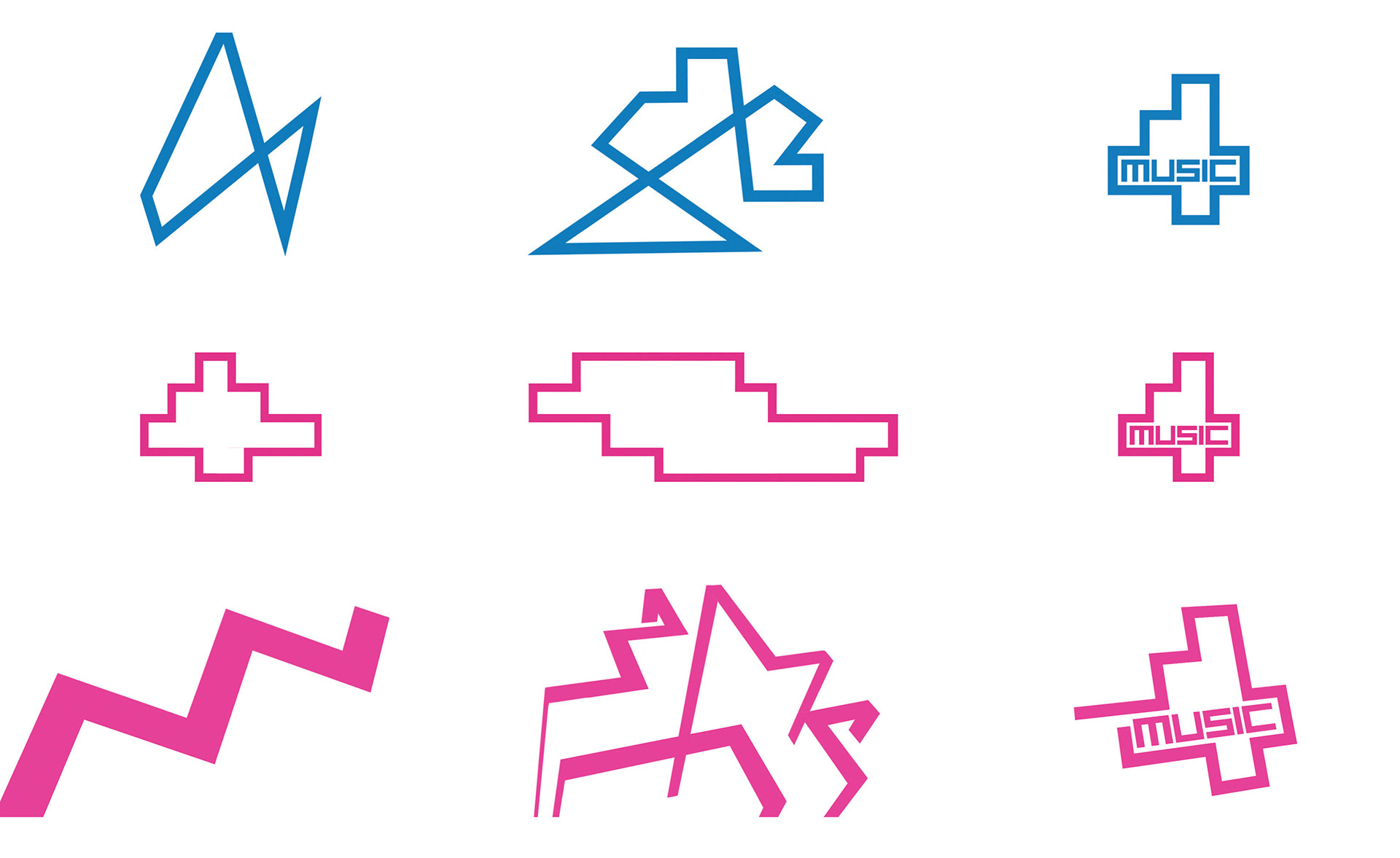 Bringing the brand to life
We then began thinking about how it would animate. Audio obviously had to play a key role so we let music directly inform the animation of the logo on screen. We began playing with the form in 3D using Cinema 4D to establish how the logo would react to music before approaching long time collaborator Oscar Gonzales, a 3D animator and musician, to evolve and develop things further in Maya. A rig was set up whereby the actions of the moves would hit a specific BPM of any track so it was all beautifully choreographed to the music. The music was then briefed and composed for each element with regular art direction to ensure the sound worked in unison with the picture.
Creating a sense of continuity across the brand
Every element needed to combine seamlessly if we were to achieve a true sense of continuity across the brand as a whole. Aspects of the design that gel the brand together are the colour palette, style of animation and the use of bold and dynamic shapes that derive from the logo form. Another key component of this was the font. We tested large numbers of fonts and narrowed them down to a final result to ensure it reflected the brand values and were legible across all media.
We created an entire suite of on-screen graphics including packaging elements, information graphics, sub-brand logos, website promos, season stings and title sequences as well as various off-air content such as print ads and festival scrims.