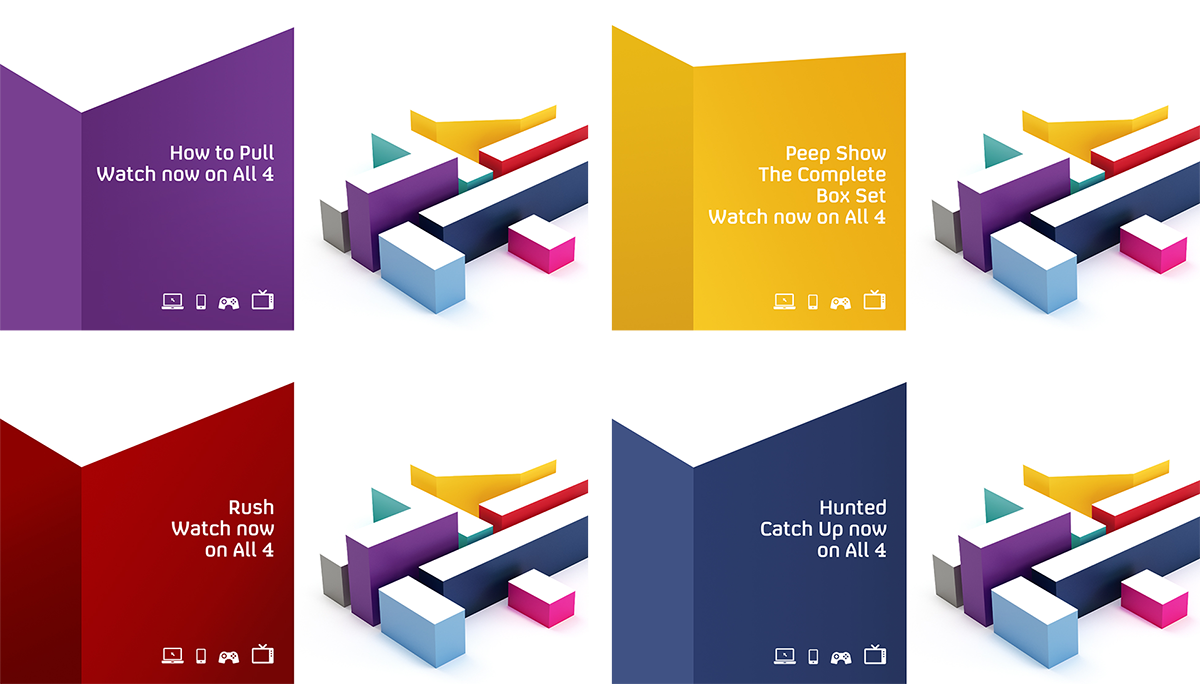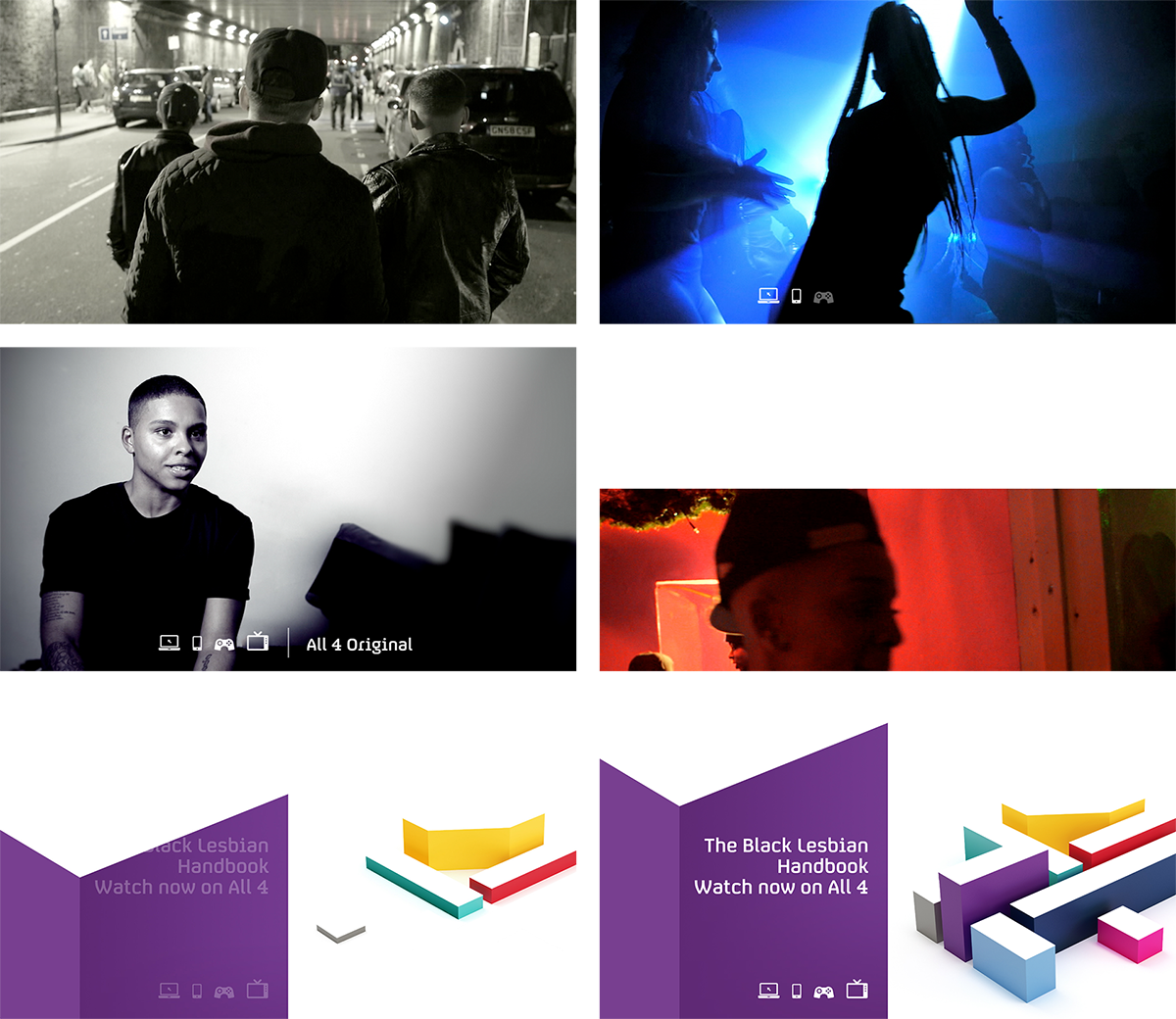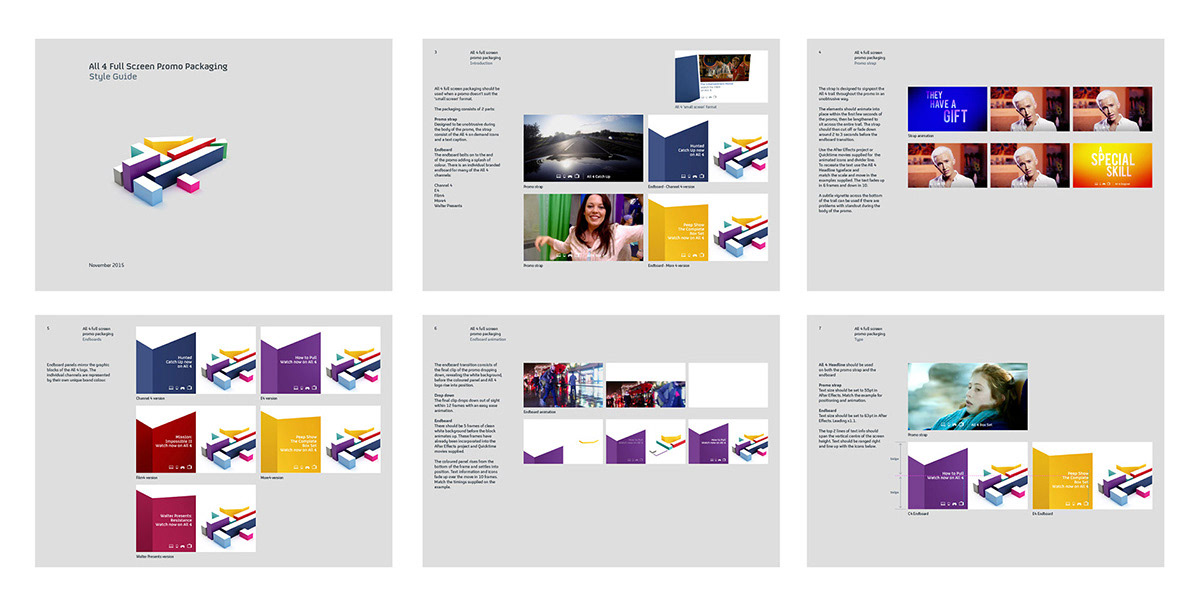 All 4 asked us to design and develop a new promo packaging solution that caters for trails which aren't suited to the current 'small screen' format used throughout the network.
The promos in question tended to have a more sophisticated visual and narrative quality and enclosing them in a small screen was proving to be detrimental to the content. We began investigating ways to signpost full screen footage in a slick and unobtrusive way, whilst keeping the promo in the All 4 world.
After numerous tests we settled on a combination of two distinct branded elements. An elegant central tagline featuring the device icons and caption appears throughout the promo closing with a bespoke All 4 endboard. A requirement for the endboard was that each Individual channel should have its own branded variation. To achieve this we created a number of large coloured bars mimicking those from the All 4 logo. The bars animate on to divide the screen and reveal the TX info.