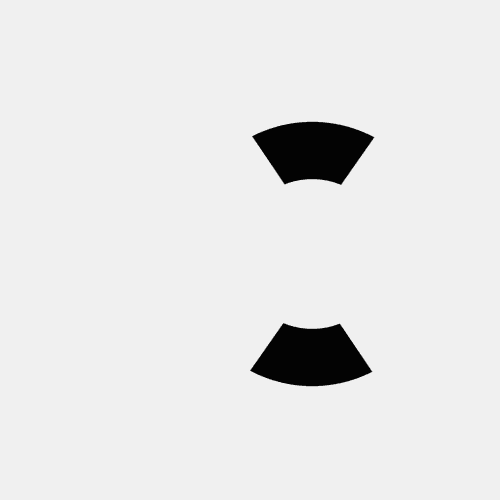 Next up in '10 years of Pete&Tom' we're switching over to TV graphics. We cut our teeth in TV, working as freelance designers in Channel 4 before moving on to set up Pete&Tom. A lot has changed since then but the fundamentals remain the same - strong design, arresting motion graphics and a compelling narrative.
Here are some of our favourite projects from our adventures in telly land.

Fresh off the render queue, our ad for TVPlayer, one of the UK's fastest growing web-based TV platforms. A mix of show content and branded graphics, the ad aired on the ITV Network and was accompanied by a set of genre-specific social media spots.

Channel 4 'The Human Test' TV ad
A spoof TV ad promoting the third season of Humans on Channel 4. One of the first uses of voice assistant technology to promote a TV show, the ad made Campaign's ad of the day and received widespread attention from both viewers and press.

We've been lucky to work on several Film4 rebrands in the past and this one has to be our favourite. Inspired by Russian Constructivism and the De Stijl art movements, we designed a bold and assertive graphic style to launch the iconic film channel on Freeview.

Discovery History identity
Discovery loved our idea of peeling back the present to reveal the past in our identity and on-air packaging for Discovery History. The concept permeated all aspects of the brand which we developed in collaboration with the Discovery team and is still going strong today.
ITV Documentaries branding
Brand identity and opening ident for the ITV Documentaries strand. A good excuse to film loads of camera gear on grainy 16mm film stock if ever there was one!

Rebrand for TG4, Ireland's immensely popular Irish speaking TV channel. The brand is based around their philosophy of 'Súil Eile' or 'another view' which manifests in a magical and mysterious world viewed through the distorted prism of the logo cube.

Orange Monkey competition ad
Inflatable monkeys, cowboy boots, clockwork chattering teeth and shimmying booty legs - just some of the weird and wonderful characters we brought to life for a TV competition ad for Orange and 4Music.

To mark the arrival of 4Music back in 2008, we created a logo and on-screen identity based around a shape-shifting neon pink graphic equaliser that never stands still.
All the big news stories of the day get folded up into an envelope and pinged to your inbox in this promotional ad for the daily email bulletin from Channel 4 News.
Filmfour Productions Fire Engine ident
And lastly, here's a fire engine, on fire. One of our very first projects, we visualised and art directed this ident for Filmfour Productions in collaboration with creative director, Brett Foraker.